Provocative and mysterious, Liz Calles´ style crosses all boundaries with a unique ability to perform Classical, Crossover, Adult Contemporary, Pop and Latin Ballads. Liz Calles interpretation leads you to a fantastic crossover musical experience through her rich emotional low range and bright crystal clear high tones. Elegant in both appearance and sound, audiences are thrilled to hear her wherever she performs.
Liz Calle was born in Illinois, USA, where she began her musical journey. Raised in a small town in the Midwest, she was already singing in different choirs at the tender age of 8. From then on, she pursued her dreams with persistence, discipline and hard training. Liz won multiple classical singing competitions and graduated from the masterclass for classical singing at the University of Illinois with honors. Liz Calle then completed her education through a study of vocal pedagogy at Northwestern University. Throughout this period, and subsequently, she has worked with Nicolas Divirgilio, famed William Warfield, Mignon Dunn, and Ronald Hedlund amongst many others. Her curiosity into cultural differences and lifestyles of people around the world has led her to appearances in many different places. Liz performed in several operas, including: La Boheme, Orpheus in the Underworld (Ceres), Die Fledermaus (Ida). Solo concerts then followed, and clearly, her musical love was not only for classical, but other genres as well. In 1999, Liz Calle for the first time performed Classical, Musicals, and Latin Folkloric in one single concert, broadcast live on TV from the "Teatro Acha" in Cochabamba, Bolivia.
In 2001, Liz Calle came to Austria for personal reasons, and continued her studies with Franz Lukasovsky at the University of Music and Performing Arts Vienna. During her time in Vienna she made a few private concerts, festivals and such, however, her family and her daughter were her priority during these years.
And now.... Liz Calle begins anew, with her comeback!
Her great passion for music and unique interpretation of songs is at its finest. Combined with experience, her dreamy expressiveness captivates more than ever before audiences everywhere. Liz Calle presents a crossover program with standards and cover songs in an amazing variety of musical styles, sounds and genres, many of which have never been sung in a crossover repertoire. But this is only one side of this fascinating crossover soprano artist: Liz Calle is currently working on the next step in her career: An album with new original material in collaboration with some of the worlds´ most creative composers: An unprecedented sound and unique voice design result in a completely new genre, that is far beyond the traditional, and will definitely capture not only crossover- but mainstream audiences as well. Stay tuned and be prepared for something truly magnificent.

THE OFFICIAL WEBSITE OF SOPRANO
CROSSOVER ARTIST LIZ CALLE
Every once in a while a voice leads you to a spiritual experience which is beyond the earthly realm. Such a voice is the voice of Liz Calle. An exceptionally beautiful mix of sound, color and timbre. Beguilingly rich, clear and warm her tremendous vocal range of four octaves is amazingly versatile: From a full operatic voice to a breathy pop sound, her phenomenal voice catapults every single interpretation of every musical genre into a completely new dimension.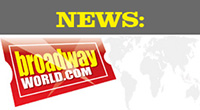 © 2017 LIZ CALLE
ALL RIGHTS RESERVED